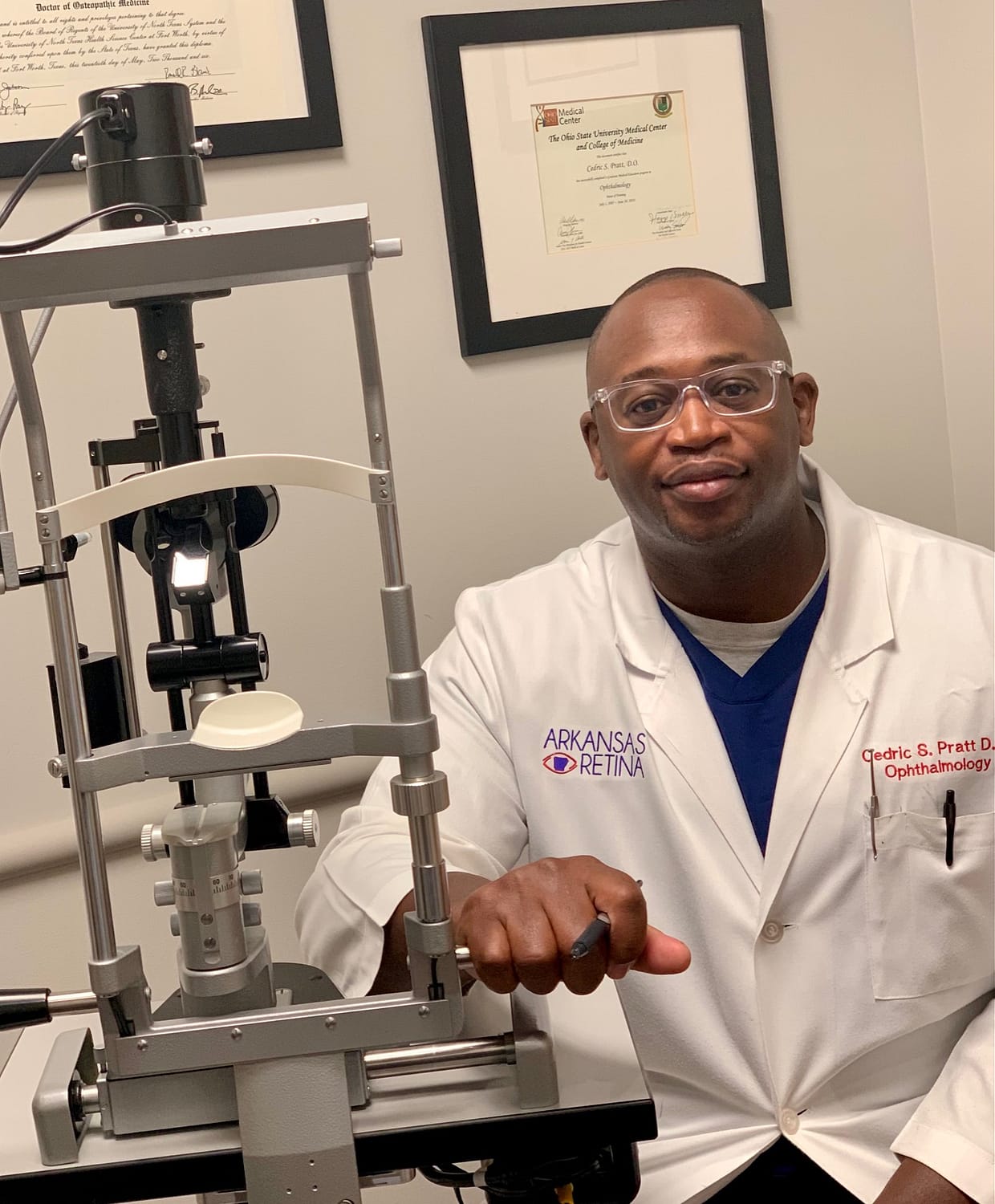 CEDRIC S. PRATT, D.O.
Dr. Cedric Pratt is board certified in Ophthalmology and specializes in the medical and surgical treatment of the retina and vitreous. He completed his vitreoretinal surgery subspecialty training at The Ohio State University in 2012.
Dr. Pratt attended Abilene Christian University where he received a degree in Biology and Exercise Science in 2001. He then earned his Doctor of Osteopathic Medicine at University of North Texas Health Science Center in Fort Worth, Texas. After medical school he did a one year internship at SUMMA Health in Akron, Ohio. He then completed his residency and fellowship training in Ophthalmology at The Ohio State University Havener Eye Center.
During his training Dr. Pratt was elected chief resident. He also participated in several research projects involving anti-VEGF agents.
Dr. Pratt enjoys spending time with his wife and two sons, as well as basketball, outdoor activities and traveling.